Message from the President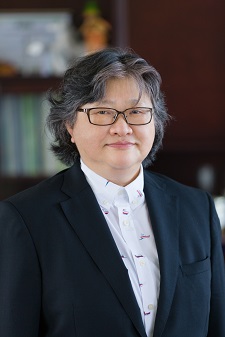 National Institute of Technology, Anan College was founded as an institution of higher education in 1963, in response to requests from the Tokushima Prefectural Government, the local industry, and the local business community, with the goal of turning out pragmatic-minded engineers. To present day, about 7,700 graduates have been active not only in the industrial world but also in a range of diverse fields, including academic institutions and local governments.
Our college accepts junior high school graduates and provides them with a five-year program of technological education. Our students are trained to be engineers with practical skills and creative minds. We established the Advanced Course with an additional two-year program. Its mission is in to educate more competent engineers who can make creative and pragmatic use of their professional knowledge in a broad range of engineering fields.
Furthermore, in April 2014, the former four departments, Department of Mechanical Engineering, Department of Electrical and Electronic Engineering, Department of System and Control Engineering, and Department of Construction System Engineering, were integrated into Department of Creative Technology Engineering. It is composed of five courses, which are Course of Mechanical Engineering, Course of Electrical Engineering, Course of Information Engineering, and Course of Civil Engineering, all of which are based on the four existing departments, and the newly founded Course of Chemical Engineering. The new department as a whole aims to train students to be engineers who can cope with interdisciplinary and integrated domains.
We also put a strong emphasis on moral education with the basic philosophy of "Truth, Creativity, and Propriety." Our educational activities and programs are completely certified by JABEE as well as other educational evaluation organizations. We implement pragmatic and professional education so that our students acquire a strong sense of responsibility and ethics.
We continue to be actively engaged in further improvements in our education and upgrades of our academic activities, based on mutual trust between students and faculty. We also continue eagerly contributing our human resources and intellectual properties to society in order to enhance the invigoration of the local community.

April, 2021
Kei HIRAYAMA
President
National Institute of Technology-Anan College